September 23, 2023
Residency at Konstepidemin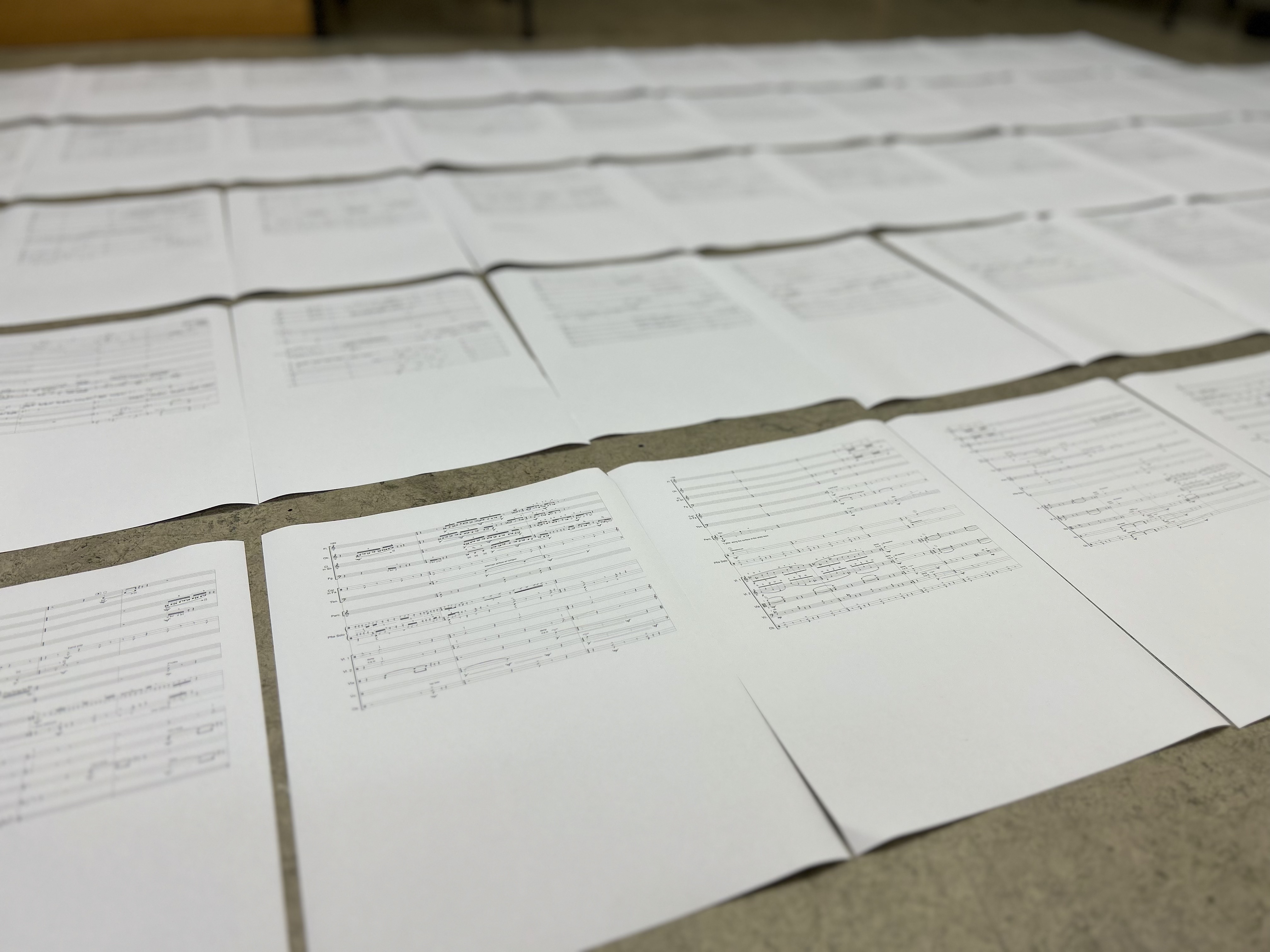 Working at Konstepidemin Residency in Gothenburg through September. It has been a wonderful almost three weeks here in my spacious studio at the Konstepidemin artist residency right next to the wonderful Slotskogen. I'm working on a new piano concerto for Anna Kuvaja. It has been a bit more challenging work for me, since I usually work with microtonal material and sustained sounds and lines, but I do think it is now forming rather well. While the first movement draws inspiration from the gamelan music, the 2nd movement in serene nightly atmosphere. I'm drawing sketches for it at the moment. The third movement will have a more concerto grosso -like structure to it.
There will be an artist talk on September 27th. Come if you're around!
I'm also proof reading my new chamber ensemble piece Mobiles that is going to be premiered at IRCAM by the amazing Ensemble L'Itinéraire conducted by Miguel Pérez Iñesta. I'm very excited about this premiere!